Your day of adventure and relaxation is about to begin. As we grant a great deal of freedom throughout our park, we ask you for your safety and the safety of others to act responsibly and follow our rules below.
1) HOUSEHOLDER´S RIGHTS

1.1 By entering the park premises you declare yourself in accord with the Park Rules.
1.2 The Park reserves the right to expel from the premises without compensation any persons who are in violation of the Park Rules.
2) ENTRY
2.1 Access to the Park is only permitted with a valid entry ticket and only through the designated visitor entrances.
2.2 Any persons who are intoxicated or under the influence of drugs may be denied access to or expelled from the park.
2.3 Entry tickets must be kept on your person throughout your visit to the park and must be shown upon request. Tickets are only valid on the date of sale become invalid upon exiting the Park. A required walk to your vehicle is only possible with a stamp on your hand and till 16:30.
2.4 Any persons found in the Park without a valid ticket will be required to pay a fee in the amount of double the entry price.
2.5 Briefly or temporarily leaving the premises is only allowed with the express permission of the entry gate staff before exiting the Park.
2.6 Misplaced or lost tickets will not be replaced or exchanged.
2.7 No reduced prices can be granted in the event of equipment or rides no in service due to technical and inspection-related reasons or changes to the offer (see also 3.3). Annual passes are valid for 1 year from the date of purchase and during this time entitle the holder to free entry to the park, provided that it is open to the general public. During the winter break and in the event of current plant closures due to special incidents, such as closure due to weather conditions, storm warnings or in the event of averting special dangers due to infections or other dangers to life and limb, there is no pro-rata refund or entitlement to a subsequent extension of the validity period for all forms of admission tickets.
3) OPERATING HOURS FOR AMUSEMENT RIDES AND PONY RIDES

3.1 Amusement Rides operating hours are 10:00 to 17:30 daily.
3.2 Pony Rides only operate until 17:00.
3.3 The Park reserves the right to change the offers and operating hours depending on the season, weather conditions and visitor developments (see also 2.7).
4) PARENTAL SUPERVISORY

All parents, guardians and chaperones are advised that they alone are legally responsible for supervising their children or charges and cannot be absolved by the Park.
In accordance thereof, parents or guardians will be held liable for any damages that may be incurred by their children or charges.
5) GENERAL SAFTY REGULATIONS

5.1 All instructions given by the staff and all signs must be obeyed without exception.
5.2 Visitors are not permitted to leave the paths or public spaces in the Park.
5.3 Carrying or possessing weapons or dangerous objects such as but not limited to pistols, knives, brass knuckles, etc. is strictly prohibited on park premises.
5.4 Playing loud music or otherwise being wantonly loud or creating a disturbance is prohibited on park premises.
5.5 Scooters, roller skates, bikes, tricycles, mopeds and other trendy sports equipment are not permitted for safety reasons.
5.6 All fire regulations must be adhered to. Lighting fires is strictly prohibited with the exception of the designated grill areas.
6) USE OF RIDES AND ATTRACTIONS

6.1 The use of play equipment, play areas and other similar facilities is at your own risk.
6.2 Animals may not be chased or harassed in any way.
6.3 The facilities are to be used in compliance with the rules and regulations for the safe operation. Please be sure to follow the instructions indicated on the devices as well as all instructions from Park staff. Any persons not in compliance with these instructions may be banned from using the attraction without compensation. This also applies to any persons deemed to have cut or be trying to cut into waiting lines for rides or attractions.
6.4 Visitors will be held liable for any damages that may arise from violating any regulations, or from negligence, or from wanton misuse of the rides, attractions or equipment.
6.5 Smoking is prohibited on all rides and waiting lines.
7) GRILL REGULATIONS

7.1 Use of grill facilities and areas is at your own risk.
7.2 All grilling must be finished by 18:00.
7.3 Please be sure never to leave a grill unsupervised.
7.4 Be sure not to leave the grill area until after the ashes have cooled and you have double-checked that everything has been left in an appropriate manner.
7.5 Be sure to use only proper grill coals when grilling. Do not throw any paper or wood onto the fire.
7.6 Only use solid fire-starter material. Liquid fire-starters such as gasoline, petrol, denatured-alcohol or other such fluids are prohibited.
7.7 Only the fixed grills provided by the park can be used (no private/mobile grills are allowed to be brought into the park).
7.8 Persons who cause any damages to visitors or equipment through misuse or negligence will be held liable.
7.9 Playing music, no matter from what source, is not permitted in the barbecue areas.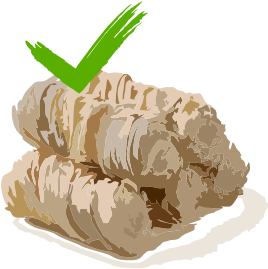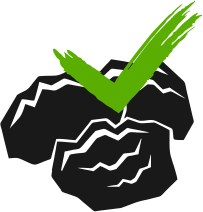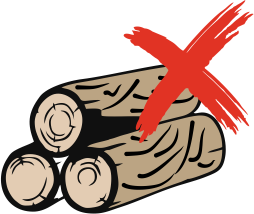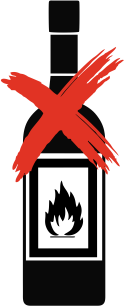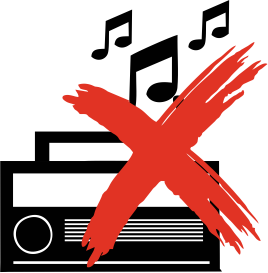 8) DOGS AND PETS IN THE PARK

8.1 Dogs are only admitted to the park with one of our Dog Toilets, available at the cashier's office.
8.2 Must be kept on a line and on the pathways at all times.
8.3 Dogs are not permitted access to the play areas, animal enclosures, pony ride area, petting zoo or amusement rides. Be sure to keep a safe distance from children and other dogs.
8.4 Aside from dogs, no other pets are permitted within the Park.
9) LIMITATION OF LIABILITY

9.1 Liability of the Park and its personnel is limited to malicious intent and gross negligence.
9.2 In particular, the Park accepts no liability for any personal items brought into the park.
9.3 The Park accepts no liability for misplaced or lost personal items.
10) NOTIFICATION OF CLAIM

10.1 All facilities within the Park are thoroughly maintained and monitored.
10.2 Should you incur any damages or injury through no fault of your own, please be sure to notify the staff at the information area before leaving the Park. Also, please notify us if you have reason to believe that future damages may arise as a result of an incident that occurred at the Park.
10.3 No compensation or reimbursement can be given if the notification of claim is not submitted as indicated above.
11) PARKING

11.1 The Highway Code applies to all parking areas within the Park.
11.2 In order to ensure a trouble-free use of our parking area, all instructions given by out staff are to be exactly complied with.
11.3 Please be sure to park your vehicle within the designated spaces. Any vehicles not park within designated spaces causing disruptions or hindering the use of the parking area may be towed at the owner's expense.
11.4 The park accepts no liability for any damages caused to vehicles by acts of nature such as storms, hail, or fire, or by theft or vandalism, unless the damage was caused by our staff or operators, but only if the visitor notifies Lochmühle Amusement Park of the damages before leaving the premises.
12) AUDIO AND VIDEO RECORDING AS WELL AS TRADE AND ADVERTISING

12.1 Advertising and trade of any kind on our premises or parking areas as well as the offering of goods or services are only allowed with the prior express written permission of the management.
12.2 Commercial audio or video recordings are only allowed with the express permission of the management.
13) VIDEO SURVEILLANCE
For your safety, parts of the publicly accessible areas in the Freizeitpark Lochmühle are under video surveillance and designated as such with appropriate signs. Insofar as image material is stored, this data is deleted immediately if it is no longer required to achieve the purpose or if the interests of the persons concerned that are worthy of protection prevent further storage.
When using the tractor train, Freizeitpark Lochmühle receives at the photo station from each passenger without special compensation the right to take pictures during the ride, to save them, to display them on screens, and to sell a photo print. Without exception, all pictures are automatically and irrevocably deleted in the evening for data protection reasons.
14) FINAL PROVISIONS, PLACE OF JURISDICTION

German law applies exclusively. Supplementary agreements have not been concluded.
The place of jurisdiction for all disputes arising from and in connection with the contractual relationship, as well as the place of performance for payment, delivery and service is exclusively the headquarters of the Freizeitpark Lochmühle. Should individual provisions of park regulations be or become ineffective in whole or in part, this shall not affect the validity of the remaining provisions.

We wish you a pleasant and enjoyable day at Lochmühle Amusement Park.
Download Park rules & Regulations (PDF)